Top 5 Best Posting Practices For Tradespeople Using Social Media
It's important to take note that the key to success on social media is not just about having accounts…its about utilising them correctly! In order to have a system in place thats attracts new customers, via social media sites such as Facebook, there are a few key components that every tradesman should take on board.
Engaging, Valuable Content
The first step is to produce good quality content. You must use social media for the right reason! These reasons could be to connect with customers and create strong relationships with them or provide them with useful information to fulfil their needs. Some pages that are on social media are often displaying content which isn't relevant to their target market. If it looks like you only care about trying to make money, people are going to be not interested.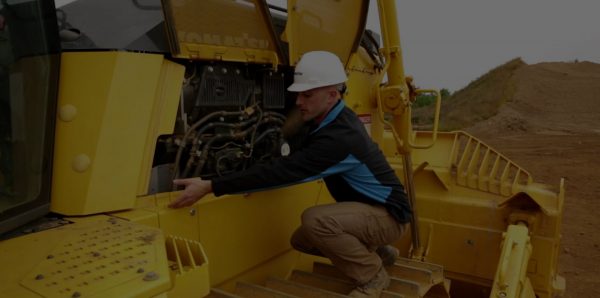 Image Heavy Content
One tip for tradesmen posting on social media should be to post many photos which are relevant to their business and their target market. The reason for this, is the fact it engages customers and gives exposure to them for the message or service you are wanting to carry out. As a tradesman, you might consider posting pictures or short videos of your completed projects.
My experience of this has been for my landscaping business. I have got into the routine of uploading photos of each job that has been completed each week.
For example here's a picture of a driveway we had done at one time.
When a customer visits a social media page and sees that it hasn't been used in months, they probably aren't going to consider that company for any work. As a tradesman, it is essential that you regularly post to your social media accounts. Posting on a weekly basis is a great starting point. It will both engage your clients and help you rank higher in the search engine results.
Interact With Customers
Social media was originally designed with personal interaction in mind, not simply advertising. Tradesmen should use their social media pages to interact with people in your community rather than simply sell to them.
A good way of putting this into practice is making sure your response times are quick whenever somebody posts a comment on your page. Interacting with viewers not only enhances the reputation in their eyes but to all the people that visit your page.
Free Unsecured Tradie Finance Quote
Interact With Other Tradesmen
One of the most underrated ways of using social media is influencer marketing. This type of marketing involves linking up with another person or business that is influential and popular in your industry. You can establish a relationship with this person through guest posting. Create content for their popular blog or social page…Think of any friends you've got now who are involved in a similar trade
For example if you're a plasterer and one of your mates is an established decorator within your area, and has a Facebook page, why not put a message on his wall? It doesn't pose as a threat to their business and it might present your business to new customers.
Stay Professional
Another important element, for any business and not just tradesmen involved in using social media is to remain professional at all times. Your social media account represents your business, so treat it with respect and use it to your benefit.
Don't post any content that isn't professional. Don't post negative responses to comments (even if the comments themselves are negative). Finally, proofread every post – no matter how short. Spelling and grammar errors might seem like minor mistakes, but they will make a huge difference to the people searching for services. There is a balance of trying to appear 'human' and informal. Trust your instinct when its time to act serious.
Bonus TIP: Keep it simple
Too many options may as well be no options. If your audience isn't on a certain network, why would you promote that sharing option on your content? Reflect on your audience and match up your offerings with their behaviours.