Get Finance & Insurance Online with Australia's Leading Small Business Lender. We are your Online Business Finance Experts
Loan amounts from $5,000 to $2 000 000
Simple vehicle secured term loan with no surprises
Rates that will beat the dealers
Full Doc and Low Doc Options Available
Over 30 lenders on our panel
100% FREE service with no obligation to proceed
Car Search Service Available
Buy a Car through your business & Save – Get Pre-Approved Today

Get lump-sum working capital to help improve your business cash flow with no collateral required.

We offer business insurance that perfectly suits your industry, and we are proud to offer it.

We have the best truck & trailer loan programs that will fit your budget and help add more profit

Buying a commercial property or refurbishing your premises, we find the right property finance for you.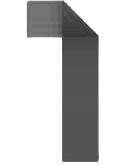 Often times the dealership finance packages cost you a lot more than what you can get through a bank. We have partnered with Australia's leading car finance lenders to bring you great low rate car loans for business.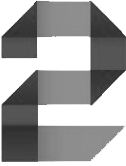 We know how time poor it is to be a small business owner. Thats why we offer a market leading Car Search Service. We find a car for you negotiate a using our national buying power and can even have the car delivered to you door. Simply tick the box on the car finance application when you are applying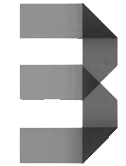 Fully Online. You won't ever have to leave your work. We can manage the entire process via online chat and over the phone.

"We needed two new vans for our business. Clickcapital arranged our finance, fund our vehicles and negotiated a better price than we could have."
Alex, Electrician from Victoria

"I had shopped around for finance and found a huge variation in interest rates and deals. Luckily i found Clickcapital who found a loan that suited my needs exactly at a rate better than I could find on my own."
Sharlene, Mobile Conveyancer from Brisbane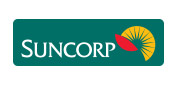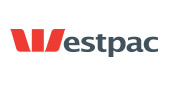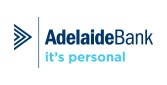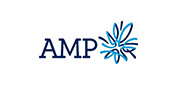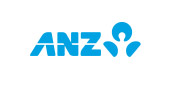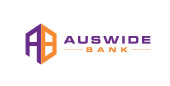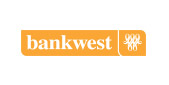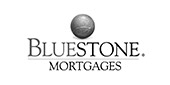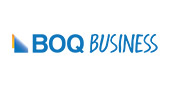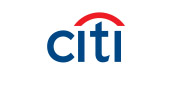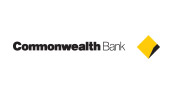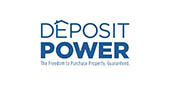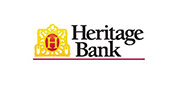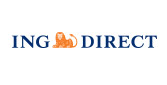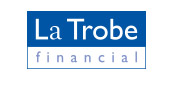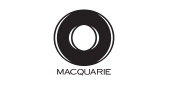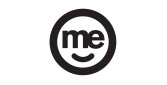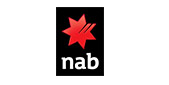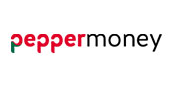 Car Finance – Frequently Asked Questions
Buying a car is a hassle. Especially when you are trying to run a business. We take the hassle out of the process and can manage everything from finance to delivery
What are your rates?
Our rates vary depending on your business industry, credit score and how much you want to borrow. We have over 40 lenders to choose from. When you apply with us we find you the very best deal. Our rates are some of the most competitive in Australia.
How much do you charge?
We don't charge you anything. The lender pays us.
How does your car search product work?
How it works
No matter where you are in your new car buying journey – perhaps you know exactly what your business needs, or perhaps you need some help deciding between options – Our Car Buying Service provides a range of benefits to help save you time.
Car advice
Our team takes the time to understand your business needs, so they can provide unbiased advice to help find the right car for you.
Test drives
We can arrange a convenient test drive around your busy schedule at your office; available in most metropolitan areas.
A better deal
Our team of car buying specialists negotiate hundreds of car deals a month for our clients – regularly saving thousands of dollars off the recommended retail drive-away price.
Trade-in
Know what your car is worth? We do. Save yourself the hassle and let our team handle your trade-in for you as a part of your new car deal.
What car finance products do you offer?
BUSINESS CAR FINANCE & BUSINESS CAR LOANS
WE HAVE THE RIGHT
SOLUTION
FOR YOUR NEEDS.
Companies, partnerships & sole traders looking for business car finance or a business car loan have a range of options available to them. The most appropriate type of finance for each business' needs will depend on business structure, cash-flow requirements, GST registration status and tax considerations.

 

stratton

 

specialise in car finance for companies, partnerships, sole traders and other businesses – we have the right solution for your needs.

FINANCE LEASE (CAR LEASE)Finance Lease (Car Lease) A Finance Lease (Car Lease) enables a business to have the use of a car or commercial vehicle and the benefits of ownership, while the financier retains actual ownership of the vehicle.

COMMERCIAL HIRE PURCHASE (CHP)Commercial Hire Purchase is a commercial finance product where a business (or an individual with a high proportion of business use) "hires" a car from the financier for a fixed monthly repayment over a term, and has the option to purchase the car at the end of the term.

CHATTEL MORTGAGEA Chattel Mortgage is a commercial finance option under which a financier loans money to a business to purchase a car or commercial vehicle (chattel), and then secures the loan with a mortgage over the vehicle.

NOVATED LEASEWhile not strictly a business car finance option, Novated Leasing is a great way for businesses to offer an added incentive to their staff at no extra cost to the employer, by salary packaging employees' vehicles.
FULLY MAINTAINED NOVATED LEASEWhile not strictly a business car finance option, Fully Maintained Novated Leasing is a great way for a business to offer an added incentive to their staff at no extra cost to the employer, by salary packaging employees' vehicles and their operating costs.
NOT SURE WHICH FINANCE OPTION IS BEST FOR YOUR BUSINESS?Not sure which business car finance or business car loan option is best for your business? Use our "Which Finance Option Is Best For You?" online assistant, or send us an online finance enquiry and one of our Finance Consultants will contact you shortly. You may also be interested in getting an online finance quote, or instant finance approval. If you are an individual and need personal car finance, please see sister company Loanseeker for Car Finance for Individuals.
Do I qualify?
We have options for most businesses. Whether you are well established or only been in business a little while we should be able to help.
Do you do fleet buys?
We sure do. We can arrange everything from finance to delivery for as many vehicles as you need.
Do you do low doc car loans?
Yes We sure do.
If you are self employed or run a small business, it's likely that you're unable to meet the up to date financial documentation requirements that are necessary to secure a car loan to meet your needs and objectives. If that's the case, then Clickcapital Car Loans' access to providers of low doc car finance may be just the thing for you.
Generally financiers require two years of personal and business tax returns to support your application and this is often not possible at the time you wish to apply for the finance.
Clickcapital Car Loans our providers of low doc car loans have more flexible documentation and income verification requirements allowing you to avoid unnecessary "red tape" and onerous documentation requirements.
Why should I be careful of 0% finance offers?
Recently many car companies have been offering low interest or 0% car finance interest rates on new vehicles; which at face value of course looks like a great deal. But is it?
The main manufacturers like Toyota, Holden, Ford and Nissan all offer these deals. But be warned! You may well end up paying more for your new car than if you had shopped around and (maybe even) financed your new wheels through an independent broker like Aussie Car Loans.
Why Shouldn't I Take Advantage of a 0% Car Loan?
Well, if car dealers are not charging interest on their finance deals, they have to make up the difference in other ways. In fact, there are lots of ways they can do this that you need to be aware of.
1.The Price
If you walk in to the showroom and ask for the 0% car finance deal, the price is often not negotiable – you're paying full retail. You can almost certainly negotiate a better price with the dealer if you're not asking for the 0% finance option.
2. Trade In Value
If you're trading in your old vehicle you're likely to be offered a much lower price.
3. Loan Flexibility
The structure of the finance is also likely to be less flexible (term of the deal, balloon payments etc).
Okay, But What About "Guaranteed Price On Future Trade In"?
Another option offered by some dealers is a "guaranteed price at future trade-in" against your next new car. From a psychological (and sales) point of view, this is the same as locking you in to buying your next car from them as well – very clever!
Again, the problem is that the cost of offering this guaranteed buyback price is generally an upfront loading to the cost of the car. And often these deals come with restrictions that may preclude you from taking up the offer anyway when it comes time to upgrade.
Do Your Homework & Save $$
It's important that you have done your homework on car values before you go into the dealership. You need to have a clear idea of the value of your current vehicle if trading it in, as well as the price you should be paying for your new car. Half an hour researching car prices on a few of the online car sales sites will pay dividends here.